The visibility of the scrollable Arranger index may be switched off or on via the menu item "Diagram › Show Arranger index?":
If enabled then the index tree of all currently arranged diagrams by groups will appear aside the work area unless the Arranger doesn't contain any diagrams or the Structorizer instance isn't associated (i.e. doesn't listen) to the Arranger: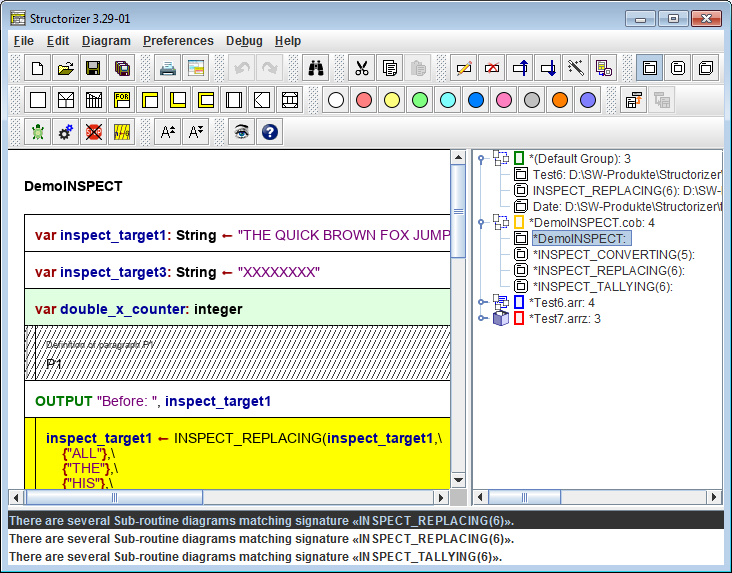 See the Arranger index section on the Arranger manual page for details how to work with the Arranger index.
Note that the tabbed info pane will vanish when both Arranger index and Code preview are disabled.